Home Page
"I am in love with Montana
for other states I have admiration,
respect, recognition, even some affection
but with Montana it is love,
and it's difficult to analyze love
when you're in it..."
~ John Steinbeck ~
~ ~ ~ ~
We are situated in the Butte area, but service clients nationwide in their relocation to Southwest Montana.
LOREN BAKER is Broker / Owner of Whisper Creek Realty.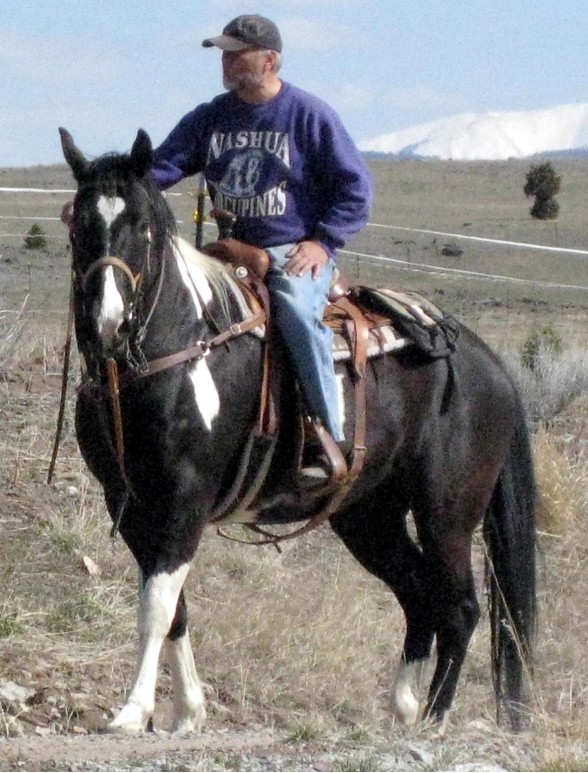 Loren has lived in Montana all his life, and prides himself in being able to give clients important information on discovering all the amenities Montana has to offer. As a retired collegiate basketball coach, Athletic Director, he also holds a Master's in Psychology which makes him very adept at negotiating and thinking outside the box. He has lived in the city and country which provides personal insights into values and sought after properties: land, residential, commercial, rural and urban. He started his real estate career in the late 90's and will bring this experience to skillfully guide in making an informed real estate decision in the coveted southwest Montana area.
~ ~ ~ ~ ~ ~ ~
Allow me to introduce you to our community:
Per square Mile in Montana:
1.4 elk or antelope
3.3 deer
896 catchable-size trout
6 people
~ ~ ~ ~ ~
W A N N A G E T A W A Y ?
~ ~ ~ ~
You can start right here with your search for that special place in Montana you have always wanted to settle into and call home. We can sell you any property regardless of who the listing agent is.
If you're looking for real estate, using a 1031 exchange, or purchasing a home, ranch, commerical or recreational property,
WE CAN HELP MAKE YOUR DREAMS COME TRUE
If you are a seller, We can do a Market Analysis on your home, land, ranch or property, advertise it locally and nationally for the quickest sale possible.
If you'd like to find out the value of your real estate, go to "Your Home Value" page and submit a CMA request. As a free service, we can research the value of your real estate for you.
This site is designed to help you make the important decision needed to purchase or list your real estate, home, ranch, or commerical property in Southwest Montana. Bookmark it for future reference and feel free to call or e-mail me for all of your real estate needs.
---
Property Search
Use the Property Search feature of this website to search all listings for sale in southwest Montana. The Property Search is updated daily. Every home, ranch, commercial property, land or lots for sale in southwest Montana area can be found on this website.
Click Here to Start Your Online Home or Property Search.
Featured Listings
View my featured homes, ranches, land, mining claims and commercial properties for sale in southwest Montana.
Click Here to View my Featured Listings.
Realty Watcher
Get e-mail notification when your southwest Montana dream home or property becomes available. Sign up today and you will receive a daily or weekly area listings for sale as they become available. This is another free service provided by Whisper Creek Realty.
Click Here to Sign Up for Realty Watcher.
~ ~ ~
The only thing better
than visiting southwest Montana,

. . . i s L i v i n g H e r e !
~ ~ ~